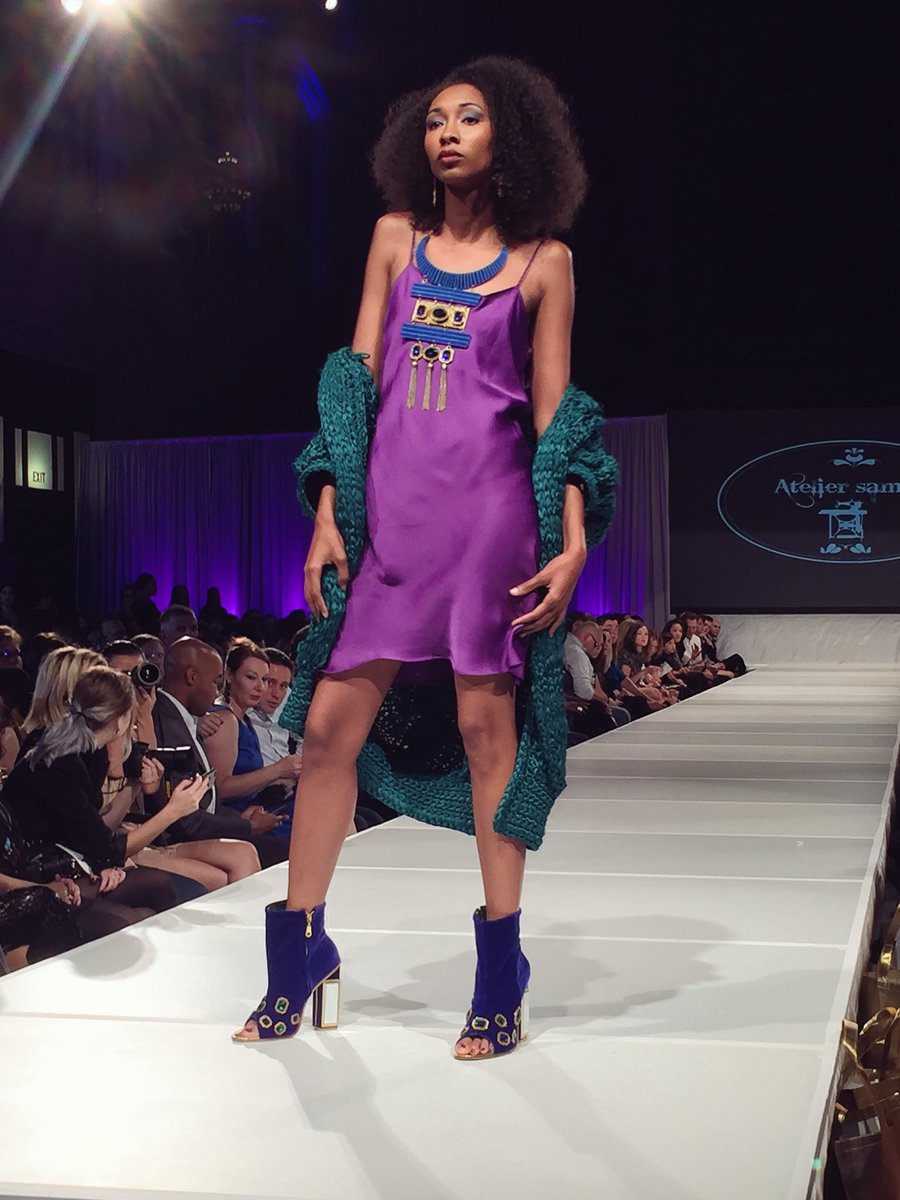 DESIGNER: Atelie Samosi
This was one of our favorite lines - we were OBSESSED with all the velvet. We are so glad it's making a comeback!

Some of our other favorite designers were Lucia's Sarto and Lauren Bander. They both had phenomenal collections! We loved seeing everyone dressed up for the occasion. Here's what we wore...
European Luxury Brand Dress.
Similar here
//
Naturalizer Heels.
Similar
here
// Necklace: Bulgarian Boutique Shop.
I went with an
elegant slip dress
and
black heels
for the KC Fashion Week Finale. I kept the jewelry simple and opted for a single pearl necklace - I think it added the perfect touch to the look! I also had an Hermes hand purse with me (not pictured). Also - excuse the poor lighting. The setting was quite dark but it definitely created the perfect mood for the fashion show! All of the designs and models were stunning! One of our friends modeled down the runway and we loved seeing her!
Sleeveless Blouse
//
Levi Jeans
//
Heels
I kept it simple and clean with a
chiffon white top
with black detailing,
skinny jeans
, and
white strappy heels
. My accessories were minimal as well, with just a black Zara clutch (not pictured) to keep my things in. I would also like to give a shout out to my beautiful friend who modeled down the runway. She did a phenomenal job!
We had so much fun at the KCFW finale last night! We hope you all had a great weekend! We have more Fall fashion looks coming up on the blog so stay tuned!
SHOP THE POST:
XOXO